Artist Roster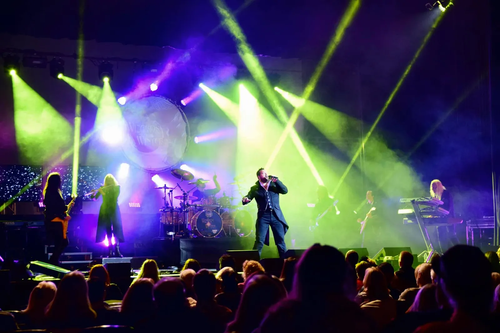 THE WIZARDS OF WINTER
A Fun Filled Holiday Rock Event for the Whole Family !
Featuring former members of:
The Trans Siberian Orchestra, Def Leppard, Blue Oyster Cult, Rainbow, Trixter, Ted Nugent Band and Broadway veterans.
The Wizards of Winter  perform an original holiday rock opera titled " The Christmas Dream" The story is based around the music of their self titled CD, and their albums " The Magic of Winter" and " A Christmas Dream". 
The Wizards have been featured on: Entertainment Weekly, USA Today, Yahoo Music, FOX, CBS and ABC.
WOW will bring their musical intensity, stage theatrics and holiday fun to venues across the nation again this year. This 11 member ensemble boasts soaring vocal harmonies, precision string instrumentation, powerful percussion and stunning keyboard work, layered around a rich storyboard that evokes December's past! 
Celebrate the Season with The Wizards!
 
Billy Joel Tribute Band "We May Be Right" deliver an electrifying live performance as they authentically re-create the music of one the greatest Rock and Roll Keyboard Players, "Piano Man" Billy Joel.   A New York City Skyline sets the backdrop with this powerhouse ensemble replicating the legendary Billy Joel's timeless music.  Hit after hit and many deep cuts, "We May Be Right" capture every note, every riff and every nuance with spot on vocals and stage performance.  A show for all ages that is not to be missed!
PROMOTIONAL VIDEO:
https://www.youtube.com/watch?v=bxchTZnxWqs
Winslow Tribute Band celebrates the iconic American Band The Eagles. This powerhouse ensemble recreates the live performance of The Eagles and the signature sound that made them one of the most successful artists in the 70's. 
A passion for detail, Winslow 's multi-lead vocalists authentically capture the soaring 5-part harmonies, precise instrumentation, and stage showmanship as they perform The Eagles music catalog of greatest hits, deep cuts, as well as some of the solo work of Don Henley and Joe Walsh. From their outstanding emulation of the a cappella harmonies of "Seven Bridges Road" to the precision of dueling guitars in "Hotel California", Winslow deliver a true "Eagles" concert experience you will not forget.
Ted Poley...the voice of Danger Danger, performs a hard rocking show featuring all the bands greatest hits including " Naughty Naughty, Bang Bang, Don't Walk Away, and I Still Think About You.   If you are looking for a night of pure energy delivered with a rock punch. This is the show for you!
https://www.ted-poley.com